Client card

Read our Client card terms and conditions:

Our client card can be made in every Hawaii Express shop and it is ID-card based.
It is personal and gives you fixed discount depending on your card balance.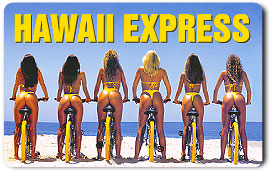 DISCOUNT BASED ON CLIENT CARD BALANCE
100€ - 1000€ - 5%
over 1000€ - 10%

Discounts are not summed!